Jim Hynes is one of the pre-eminent "session" trumpet players in New York.
If you visit his website, jimhynestrumpet.com you'll hear his dynamic performance on the Theme Song for NBC Sunday Night Football.  He also played the lead trumpet on the TV themes for CBS This Morning, NBC Golf, Golf Central, Masterpiece Theater, and the CBS Evening News.  He is currently the lead trumpet player for "Beautiful, The Carole King Musical."
I'm incredibly lucky to have Jim as the indispensable leader of our Best Kept Secret horn section for the last twenty years. Check him out on our most recent video at dougwintersmusic.com/video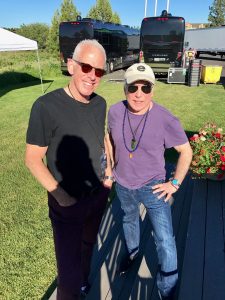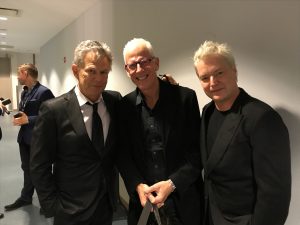 (L) JimPaul & Paul Simon.
(R) Jim with producer                                     David Foster & our                                   mutual friend,                                             Chris Botti.