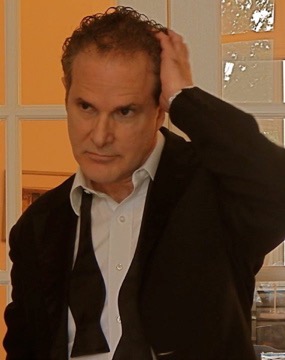 After launching his career in music as a classical pianist and conductor, Doug quickly moved into jazz arranging and writing jingles for radio and television advertising. His next big move came just a few years later, when Doug put together a band comprised of the best musicians in New York he knew. The result? His wildly successful band, Best Kept Secret and Doug Winters Music, the go-to company that specializes in client-centric music for weddings, family celebrations and corporate and gala events.
From his earliest weddings to gigs for ad agencies, law and accounting firms, fundraisers and benefits, tv, radio and cable networks to Broadway openings and movie premieres, among many, many others, Doug raised the standards of an entire industry – playing unexpectedly spectacular live music at celebrations of every kind.
Quite fittingly, one of his favorite early events is the 1997 premiere of the movie, "My Best Friend's Wedding"… as Doug had already established himself – and Best Kept Secret — at many best friends' weddings. Today, Doug and his band have played at over fourteen hundred family and corporate events…and the number of joyful celebrations just keeps growing.
Doug's philosophy about weddings and corporate events is simple: no two clients are alike; no two events are ever remotely similar. He'll work hard to create a live musical soundtrack for every client that reflects their personalities, wishes, dreams and most obscure special requests.
Invite us to your next party…for the best music you'll ever dance to.