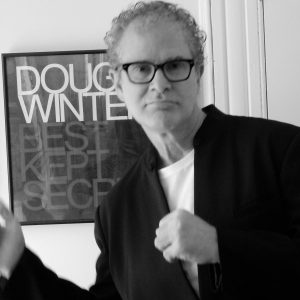 As the Owner of Doug Winters Music, I have witnessed over 1500 weddings from the objective vantage point of "the bandstand."
I've designed The Wedding Wisdom Podcast to be an easily accessible guide to planning your perfect wedding. Given the fact that every couple has a different definition of "perfect," I'll introduce you to a myriad of vendors and venues, representing the best of the best.
How to choose the "perfect" date? Band or DJ? How much input do you want to have, or really need, over the selection of music. My rule is to give the band or DJ only the songs that truly have meaning to you, or you friends and family. Then let the musicians follow their instincts to get you and your guest up dancing all night. Should you spend more money on flowers or the cake? An all-night buffet or separate seated courses?
Join me every week for an fun, insightful, discussion about everything you'd ever want to know about planning YOUR perfect wedding.