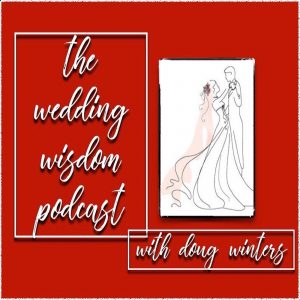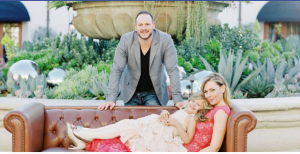 Episode 39 features a fascinating conversation with Anna Costa, one half of the Santa Barbara-based husband-and-wife team of Michael and Anna Costa Photography.
Their extraordinary work is featured on the first page of "Carats & Cake," as seen below. Anna speaks with great passion — and poetry — about the emotional and artistic gratification she feels after capturing exquisite moments that will become cherished memories on their wedding day.  Anna was quite poetic about it, in fact: she speaks of "photos as a daydream" she and Michael are able to catch,  and everything the bride and groom felt, in just the right light.
Our conversation covers so much: the difference between L.A. and N.Y. weddings, the intrinsic beauty of Santa Barbara, which is known as "the American Riviera," the wedding as a seedling to grow a new family, Henri Cartier-Bresson and his "decisive moment," the critical importance of lighting, film vs. digital, "elopement photos," the challenge of being a professional photographer in the era of the iPhone, as well as the wicked sense of humor behind heat lamps, the beauty and simplicity of the "First Look," when a bride and groom see each other for the first time. It is in that fleeting slice of time that Anna particularly loves recording the groom's beautiful expression.
Join our spirited and warm conversation. Enjoy!
–Doug