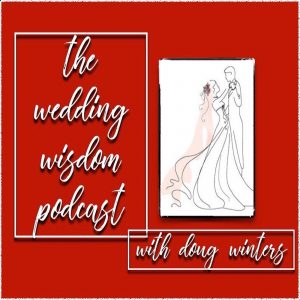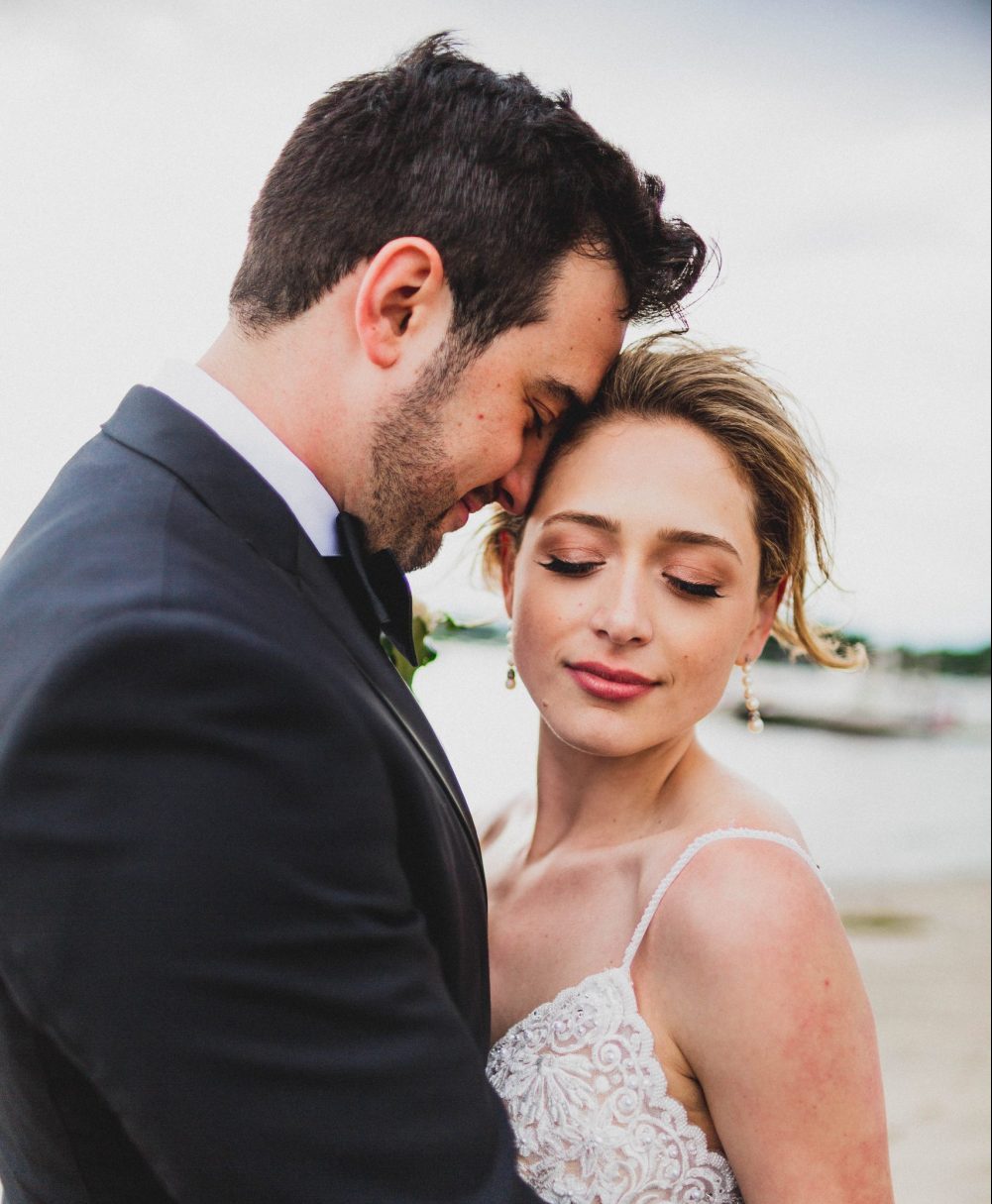 For Episode 56, I wanted to take a deep-dive into some of the many aspects of what actually goes into the planning of a wedding — from the engagement to honeymoon — from a highly reliable source. And so, it was a true pleasure to revisit one of my all-time most favorite bridal couples, Kevin and Jackie Nelson Donovan, pictured here at their June 2019 wedding. Although Kevin only introduces Jackie during our conversation, it's a very sweet moment, so much like this beautiful couple themselves. And then the lovely, articulate and very Zen bride, Jackie Nelson Donovan, takes over…sharing so much of her personal experiences as a bride, from her childhood dreams of being married at the American Yacht Club, which was so important to her family to the most positive and productive mindset you can have while wedding planning.
The importance of knowing what you want your wedding to be — in essence, a celebration of your marriage. Understanding and realizing your expectations and dreams. Keeping your name for family and a historical connection. The videographer's teaser and trailer. How some "cheesy" songs can be cool. Buying the "dream dress."  A honeymoon in South Africa and the growing trend of postponed honeymoons. And so much more.
My chat with Jackie is as delightful and knowing as she is. Join us — for the inside scoop on wedding planning from one of the industry's real experts, a former bride. And enjoy getting to know the warm, insightful and incredible Jackie Nelson Donovan. Stay safe and well out there, everyone!