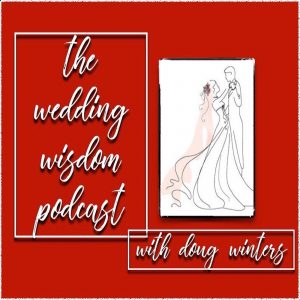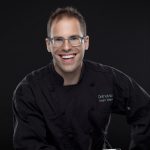 My latest podcast was a vibrant and enthusiastic Zoom conversation with Marc Weber, Chef, Founder and Owner of ONTHEMARC Events, headquartered in Stamford, CT.  Our episode was a highly spirited one that covered everything from being a Fellow at the Culinary Institute of America to the impact of coronavirus on the hospitality industry to everything it took to grow a business out of his parents' garage, the importance of teamwork to his new staffing app, and so much more.
But, most of all, there's the one overriding feeling that prevailed throughout our animated and captivating chat: Marc's total passion for cooking and all things culinary…and all the new directions he's taken his ever-growing business.
A true visionary and ingenious entrepreneur, Marc is a genuine innovator, whose latest big move is CRAVE, a highly unique food delivery business that was born out of necessity — evolving, from concept to execution, in just four days. At CRAVE, phenomenal food and creativity are on the menu — just think "sous vide" and cooking directions arriving at your door.
You'll love my exciting episode with the extraordinary Marc Weber.
Enjoy. And as always, stay safe and stay healthy.