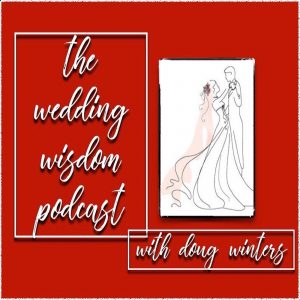 My guest for Episode 83 is the irrepressibly charming Wedding Planner Pejy Kash. In a delightfully candid conversation, we talk about his passion for his work, his marriage, his "check-list" of locations and venues to display his work in, and his astonishing group of friends who collectively make up New York's elite "next generation" of Wedding/Event Industry Icons.
Pejy's devotion to exceeding his wedding clients' wildest artistic expectations is only matched by the love of the fashion world  shared with his husband of four years.
Sit back and hear this uniquely American story of emigrating to the suburbs of Long Island at seventeen, learning to speak English by watching cartoons, utilizing his native "Farsi" to comfortably bond with the "extraordinarily loyal tight-knit community" of Persian Jews and so much more.