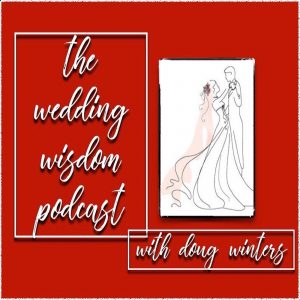 In a truly refreshing conversation with Kleinfeld Bridal's Director of Marketing & Public Relations, Jennette Kruszka, you'll meet an extraordinary woman. One with an uncompromising pride and loyalty to her company and its owners, Mara Urshel and Ronnie Rothstein, who she considers her "second parents" as well as devoted mentors.
What I found amazing about Jennette is that working at Kleinfeld has been her sole employer. Starting as a 17-year old high school student Customer Service Rep, straight through college as a marketing major, she worked at the original Brooklyn location three days a week. Her final college paper was the reason why she deserved a full-time position at her beloved Kleinfeld. She got it, and since then, has never looked back. Jennette says: "It's been twenty wonderful years and I'm looking forward to the two decades."
I think this is a wonderful introduction to fans of TLC's "Say Yes To The Dress" and brides who've never had the true Kleinfeld Bridal Experience.
Please stay safe, and enjoy.
All my best,
Doug