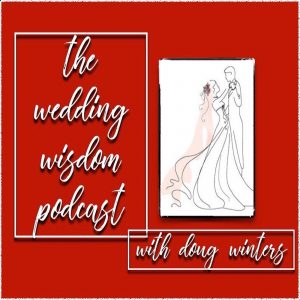 This latest episode features a return to the the podcast by the wonderful and talented Vanda High.
This is Part 2 of a terrific conversation.  If you heard it, you know that the first time Vanda was on, we spoke about all the "little things" couples do to make their weddings unique. This time we go on a deep-dive into the real "nuts & bolts" of the wedding process, from the engagement to kissing your guests goodbye after a fabulous party.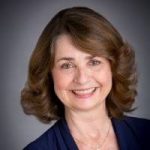 I actually learned a great deal myself. As a bandleader, I spend all my time concentrating solely on getting — and keeping — the dance floor packed. Vanda sheds a giant klieg light on virtually every part of the wedding process, from establishing a budget to details about table sizes and transportation. She speaks with great authority — and a great deal of vitality — about virtually every element involved in planning the perfect wedding.  Like me, Vanda clearly loves what she does.
Thank you, Vanda; I thoroughly enjoyed this episode and learned more than I ever thought possible about this wedding business. While I have loved uncovering fascinating stories and so much fantastic data from all kinds of expert guests, and I hope you will listen to all of those podcasts, this episode exemplifies all the reasons I wanted to do Wedding Wisdom in the first place — to provide couples with a place to go to find  "all things wedding."  And for anybody who thinks wedding pros get jaded, think again. And just scroll to the last two minutes of  "the pod" and tell me you wouldn't want Vanda High to "produce" your wedding.
Enjoy,
-Doug