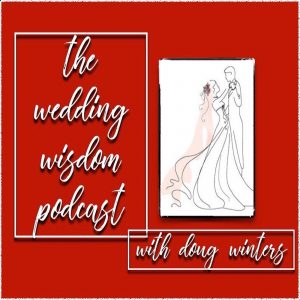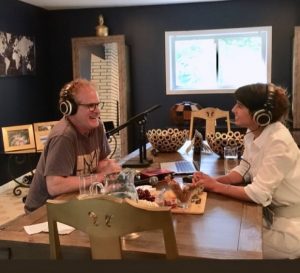 Episode 46 takes us to the elegant Westchester home of Alejandra Sacasa de Posse and my delightful conversation with the beautiful, lively and incredibly bright and passionate Vice President of Business Development at Preston Bailey. From Miami to Nicaragua to South Bend, Indiana (where she graduated from Notre Dame)  to Italy to Cartagena, to name just a very few, Alejandra is a sophisticated world traveler — and her life's work and scope ranges from her love of education –which was nourished directly by Mr. Bailey, the event and design superstar aka "the Legend" — which she fosters through Preston Bailey Protégé and PB Live…to her own innovative laser cutting/engraving enterprise, fittingly called "Mark With A Spark."  And that's just the beginning.
An eternal teacher, communicator and student, Alejandra was herself a PB Protégé and like her mentor, she is devoted to sharing the seemingly endless knowledge of Preston Bailey and everything from "how to transform a space" to the elements of design, ceiling treatments, destination weddings and so much more. Together with Preston, they are committed to "leave nothing out" when it comes to teaching enthusiastic students.
Filled with Alejandra's sparkling personality, her inspiration, information and expert skills, our episode was full of laughter and learning and, just like my guest herself, it was truly pure joy.
Enjoy.
-Doug