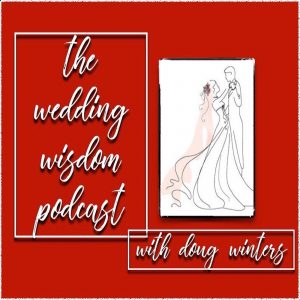 For Episode 85 I got the unique opportunity to sit down with Steve Frost, President & Managing Partner of Stamford Tent & Event Services, to take s seriously deep dive into the world of tents, outdoor weddings and/or corporate events.
We discuss the concept behind the idea of enjoying an elegant wedding outdoors under the stars, in a tent, as an alternative to more traditional venues, like a hotel, or synagogue.  I learned what a "sub-floor" is, and why it's the most expensive part of constructing a tent. I learned the difference between a "sailcloth" and a "frame tent" is and most importantly, how incredibly labor intensive constructing a tent actually is. And more than I ever thought possible in one forty minute conversation.
I submit that this episode be "required listening" for anyone considering a tent wedding.
Merry Christmas and Happy Holidays, one and all. Please stay safe and stay warm.
All my best,
-Doug