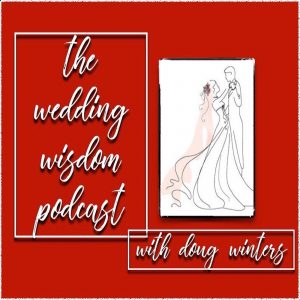 I had the most delightful afternoon the other day, when I sat down with the lovely and remarkable Jules Miller, founder and creative mastermind behind "The Revelry Cooperative."
As she will explain, her concept is to cultivate and create a group of extraordinary "raw spaces" that function as a thoroughly new and creative alternative to traditional hotel venues. These delicious and gorgeous blank canvasses (just awaiting transformation) are mostly located in ever-trending Brooklyn and Queens, and north of Manhattan in the idyllic, leafy Hudson Valley, whose popularity is as Jules put it, "on fire."
Jules's passion for her work was immediately evident, inviting  and refreshing as she details what it takes to transform raw spaces into viable, magical and unforgettable venues for weddings and corporate parties. This lively, inspiring episode should be mandatory listening for all creative couples with a desire to "think outside the hotel" and explore every option before deciding on where to celebrate their love and marriage.
Stay till the very end (the last minute!) to hear Jules's fascinating (and justifiable!) defense of the joy and meaning of weddings specifically as discussed in the feminist blog Jezebel.com.
What a joy to spend this time with Jules Miller. I hope you enjoy this episode as much as I did.
–Doug